Nestled at the intersection of Jones Falls Expressway (JFX) and Holliday and Saratoga Streets, discover the essence of local flavors and creativity at the Baltimore Farmers' Market, Maryland's premier producer-only market. Indulge in a diverse range of fresh produce, artisanal meats, dairy, and seafood. Explore an array of handcrafted goods, from clothing and home furnishings to bath products and unique artworks. Immerse yourself in a vibrant community hub where you can shop for everything from nourishing essentials to one-of-a-kind treasures, all while supporting local vendors and celebrating the heart of Baltimore's culture. The Baltimore Farmers' Market takes place rain or shine every Sunday, April through December. From 7 am to 12 pm.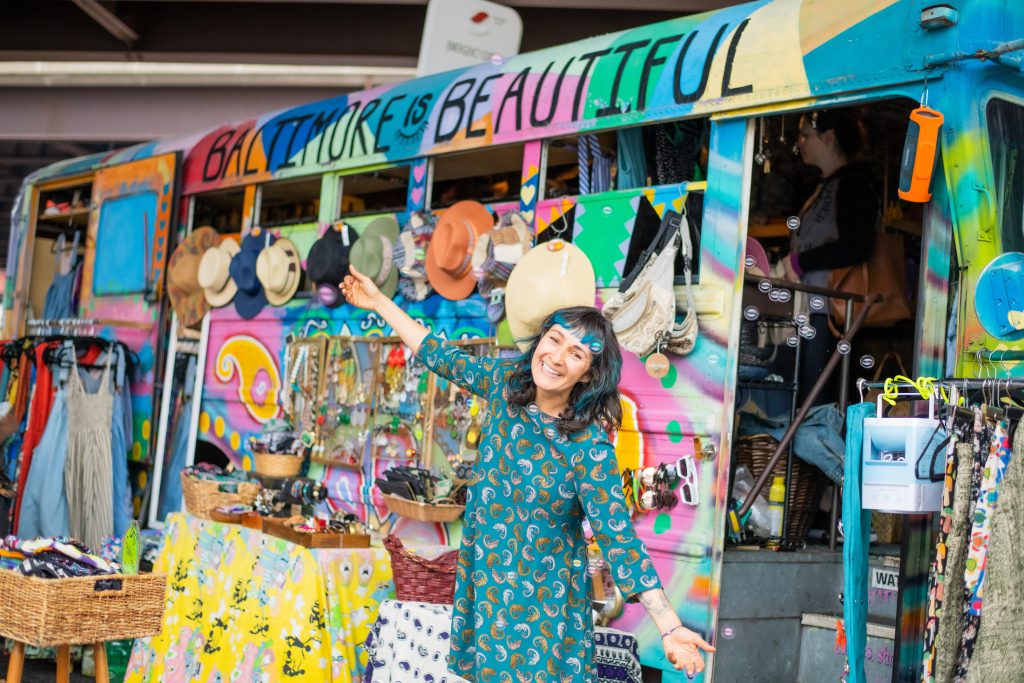 ---
Free parking is available from 7am – noon
330 Guilford Avenue Mary Catherine Bunting Garage (2 hours free) – accessible from Pleasant Street No parking validation is required.
302 N. Holliday St Parking Lot – accessible from Guilford Avenue
Flat lot on the Northeast corner of Guilford Avenue and Pleasant Street
Street Parking on Fallsway
Street Parking on Saratoga Street
Pets are not allowed at The Baltimore Farmers' Market (per Baltimore City Health Department Rules and Regulations), and it is a Baltimore City Health Department ticketable offense of up to $1,000.00.
The Baltimore Farmers' Market is a smoke-free zone. The Baltimore Office of Promotion & The Art and the Baltimore City Health Department declared the market tobacco free effective Sunday, April 10, 2011.
BOPA is committed to providing an adapted market season that is healthy and safe for attendees, participants, volunteers and staff. Masks are optional but encouraged at The Baltimore Farmers' Market. In addition, while hot food options are available, market patrons are encouraged to consume these at a safe distance from fellow market-goers and vendors. The Market will continue to adapt to COVID-19 restrictions, and changes will be posted publicly as they occur.